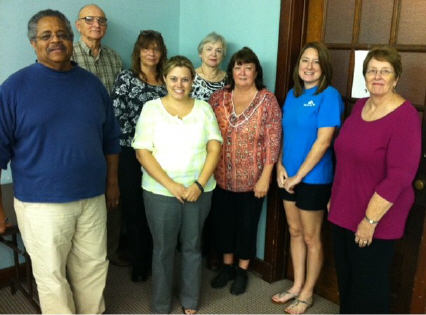 Our First Graduating Class
September 2013
Congratulations to (L to R) Al Evans, Rad Styron, Melody Currie, Jill Fowler, Peggy Ederington, Cindy Lyons, Mari Stoudt and Danny Weatherly. Graduates not picture: Jeanne Evans, Debi Aden, Sandra Shingler, and Pam Melsheimer. View Other Class Graduates

Read About Our First Class in the Vicksburg Evening Post

Next Class Date:
February 2017 class is making now!
5:30 p.m. - 7:30 p.m.
Southern Cultural Heritage Center, Vicksburg
PAY NIGHT OF FIRST CLASS
$100 for non-members and $90 for SCHC members.

Before The First Class

If a date has not been set, just enter NEXT CLASS in the Class Date box when you register online.
DISCLAIMER
Legends and Legacies introduces you to some of the leading genealogy products and to genealogy as an excellent hobby and crucial aspect of society.
Michael is not a licensed representative of or affiliated with any of genealogy or ancestry companies. Use of their names, trademarks, etc., is not intended as endorsements of Legends and Legacies by these companies.
However, Legends and Legacies does openly endorse certain products as tools for genealogical study.